hey there guys.
Is there a way to make text unwarp lines?
On mobile creating lists with sub lists in long lines make everything gets messed up in editing mod and tab-spacing also gets weird.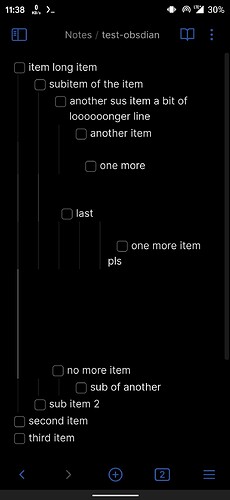 so is there a way to turn off wrap text in mobile and make it scrollable horizontally?
thanks