Hi everyone,
I'm using obsidian on macos and would like to know if anyone knows how to remove old vaults from the menu you get when you right click the dock icon.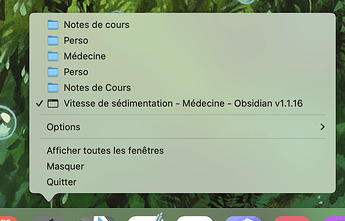 The first two one are old vaults.
Even if the new vaults have the same name and are in the same folder, clicking them won't open them.
I already tried uninstalling obsidian, but they reappear even after that.
Does anyone knows how to delete them ?