How is it possible to hide a specific file from a Dataview query?
I have created a list of shortcuts which I want to be filtered by the "software" criteria
which I have added as metadata.
for some reason, the file "shortcut MOC" is also appearing on the list even though it doesn't have any metadata attached to it.
Is it possible to subtract only this file instead of filtering by using a WHERE filter?
this is my Query -
table Software
FROM "My_stuff/Learning/SHORTCUTS" 

and the attached file is the results I get: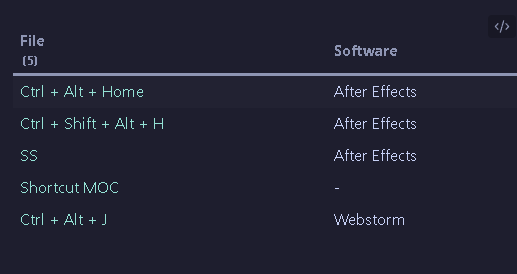 Thank you!