Things I have tried
Hi! I was trying to hide THE file path from the graph view. This is an attachment and I would like to know if it's possible to show it "Lei no Espaço" instead of "Direito Civil/LINDB/Lei no Espaço.png".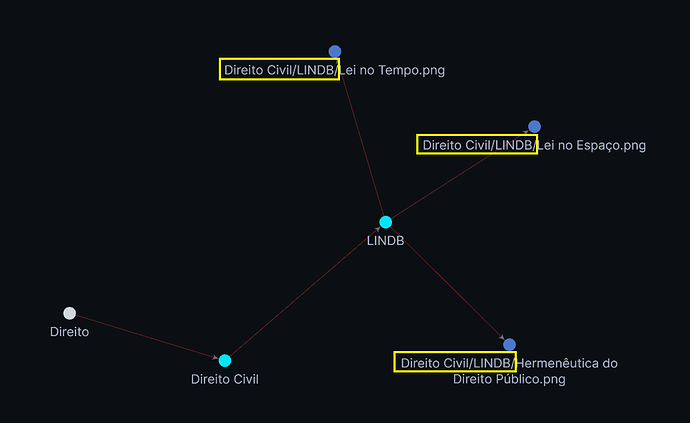 What I'm trying to do
I've tried to download some plug-in's, but couldn't solve this. Thank you in advance, guys!