Until now what I have come across is how can we use Obsidian to take notes.
I would like to know has anyone use the App to outline new ideas and writing articles based on taken notes?
I read an interesting article recently; Visualize Connections between Your Notes with Roam Research and InfraNodus
Can we extract taken notes to a "new note" based on what I am interested in from the "Graph View"?
For example, let's take first map of that article;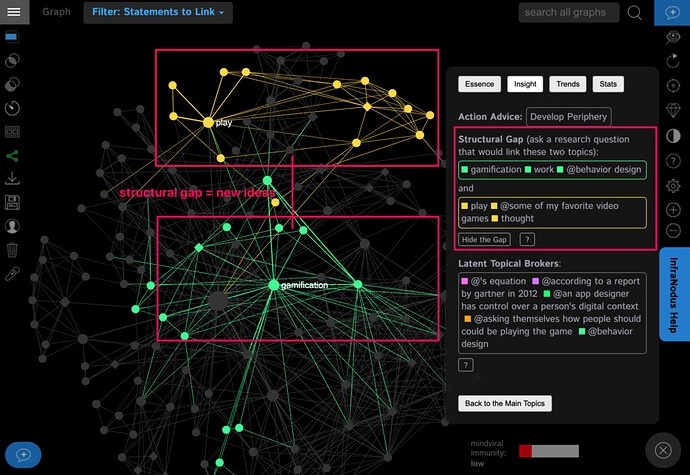 In Obsidian is there a way that I could extract these linked notes (i.e. Yellow and Green) to a new note from the database?
A similar type of question floating in the forum, however, I don't see many practical responses from the community. So thought to ask by myself too.
Or still, this kind of Roam features not available in Obsidian?
Would like to hear from @santi @akaalias @matthewhirschey @tallguyjenks ; if you have found any tips (Tagging you guys based on Obsidian activity - apologies if you are disturbed)