Things I have tried
I've been messing with Templater and QuickAdd but cannot find the magic sauce.
Here is what I've tried. I guess I'm supposed to tell you what I'm doing later.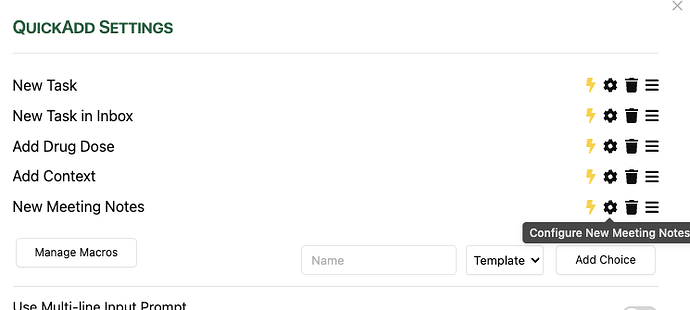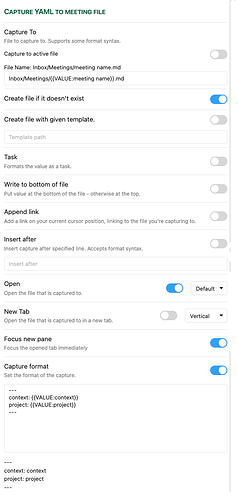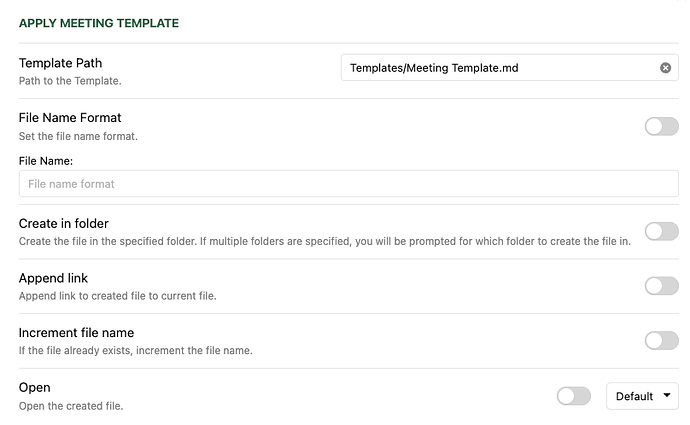 Here is the result. The template never gets applied, only the prompts and new file are done.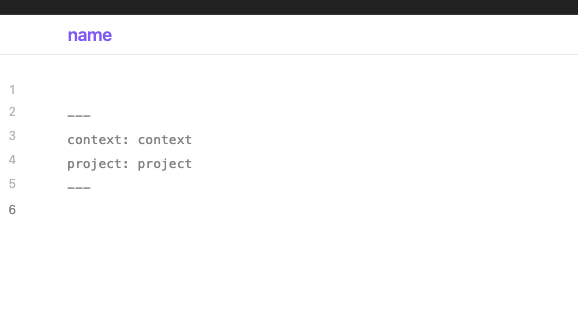 What I'm trying to do
I'm trying to make a macro/template/anything that will:
open a new file
populate some YAML fields for my Meeting template based on QuickAdd input prompts for context, project and filename.
apply my "Meeting Template" template to the resulting file from

#2

, which has Templater verbage to use the frontmatter tags created in

#2

.
Any suggestions?
Thanks.