I want to display "Week of the month" in weekly notes.
eg: "3rd week of October"
I know "wo" is used for displaying "Week of the year".
What token should I use to display, which week of the month I am writing the journal for ?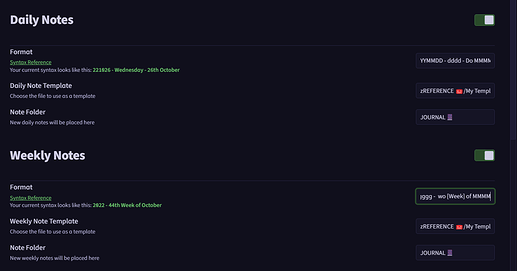 Here in the example, I want to display 4th week instead of 44th Week.
Please help

.