What I'm trying to do
I have a table in regular dataview that functions as a CRM; it displays all notes (people) and does a simple calculation to display their age).


An example of how the person-note is formatted: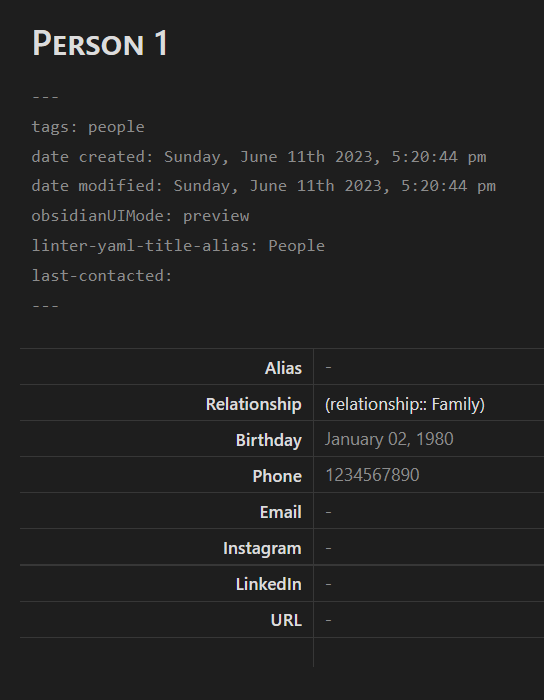 Here's the code: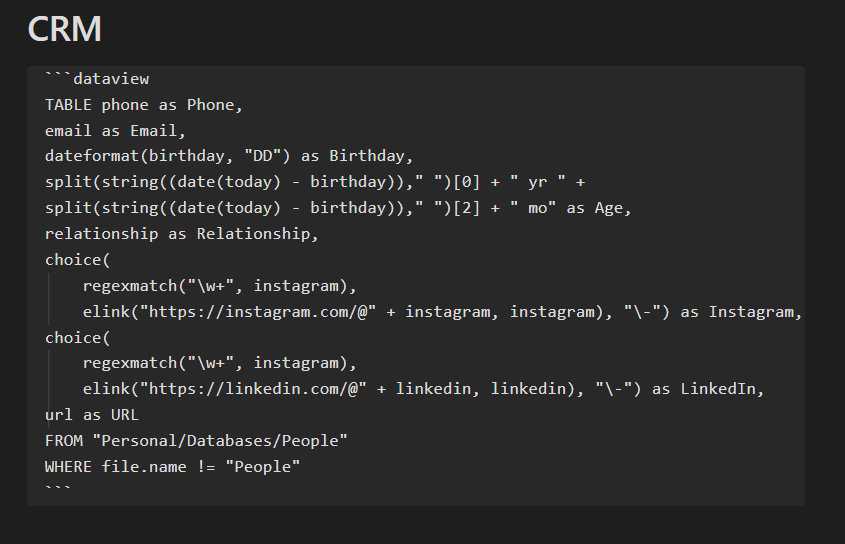 I would like to convert this code to dataview JS. I want to implement a button like this one that I could press to overwrite the "last-contacted" metadata key with the current date. This would help me track how long it has been since I last spoke to a given person.
I know almost zero javascript. Is it possible to 1) create a copy of the table above and 2) embed a button similar to the one I linked?
Thank you!!