Things I have tried
What I'm trying to do
Thank you @Christian for this amazing plugin!
I've been trying to figure out how to use quickadd to make my workflow easier.
What I'm trying to do is:
I want to capture to the most recently edited file. So I was wondering what to put in the file name section.
My .js code gets the file name, but I don't know how to integrate it into the capture-> File name section.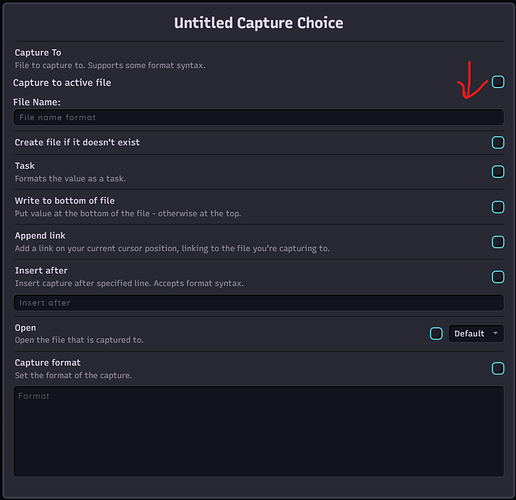 I'd appreciate any advice on this. Thanks.