I am familiar with markdown. When I add multiple empty lines in the markdown file, I expect it will also show those lines in the preview mode, but seems no matter how many lines I added in markdown, those lines are always be eaten up in the preview mode. (shown below)
I am wondering is it possible to keep those lines in Obsidian, or is there some settings I am missing? Thank you!
My markdown file: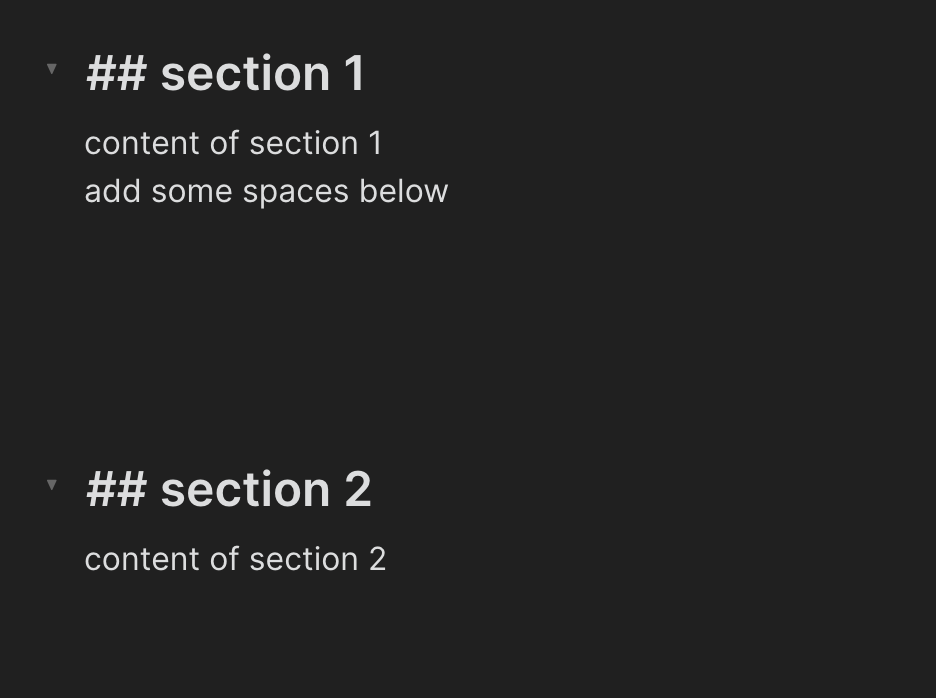 and the preview, you can see the spaces above section 2 have been eaten up.