Hi there,
I hope there's somebody that can help me with the Sortable plugin. I've got it working in my post, but I just can't it to show images.
Does anybody know how this works?
I've got this working:
TABLE 
	cards-cover, Kind, Category, Rating
FROM "Recipes"
WHERE Type = "#recipe" 
SORT Status desc

It looks like this: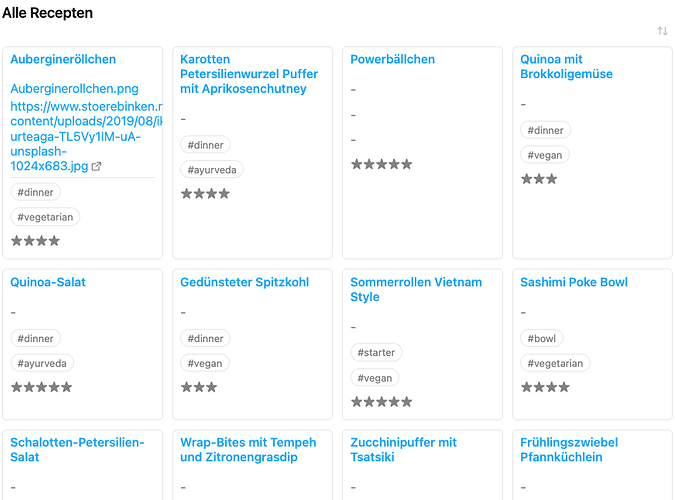 As you see I'm trying to embed an image, but no matter what I do in the YAML header, or below that, it won't show any image.
I'd like to have a nice card where the image is shown above the title, just like the layout you see on this page:
I just can't find it. Or am I overlooking something? Is there someone smart out there that can help me?

Thanks in advance.