First, search the help docs and this forum. Maybe your question has been answered! The debugging steps can help, too. Still stuck? Delete this line and proceed.
What I'm trying to do
The default preview mode of obsidian shows the first frame of the video, which is an ugly black or white rectangle. Instead I want to use an arbitrary image as starter for video.
Now I can start a video in the default app with right-click → context menu:

Open in default app →left-click.
The syntax for an arbitrary preview image as video starter:
![[Spiegelei_braten_video-title.jpg|300]]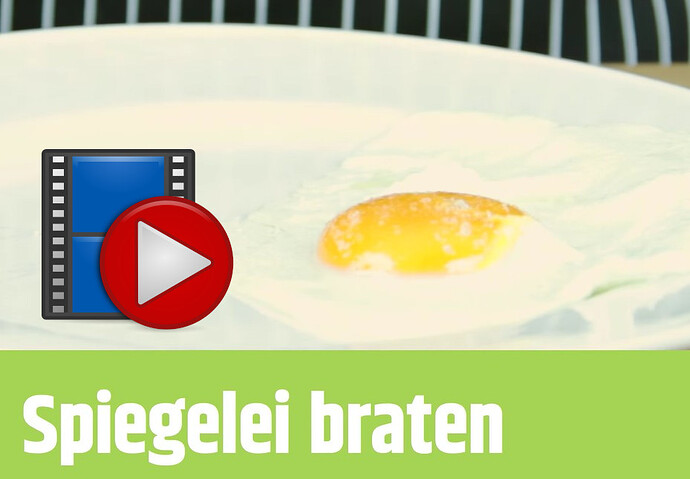 Can the behaviour of Obsidian be changed, so that a single left click on the link to an video can start playing it in the default video player app, e.g. SMPlayer or VLC?
Things I have tried
I just searched the current obsidian help. I went through the settings of obsidian. I tried some Markdown syntax.