I open my vault and specific files using URI links, when the application starts the and file is opened I get these annoying ballons that take 20 seconds to go away.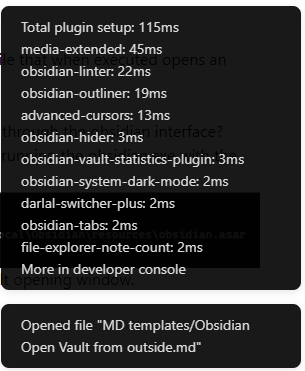 I cant find a way to disable these, the hider plug in does not work either.
Any help would be greatly appreciated!
—My hardware–
Windows 11 64bit PC
Surface Pro 6