Steps to reproduce
Type the markdown shown in the image below, minimally a tag directly followed by a horizontal rule on the next line.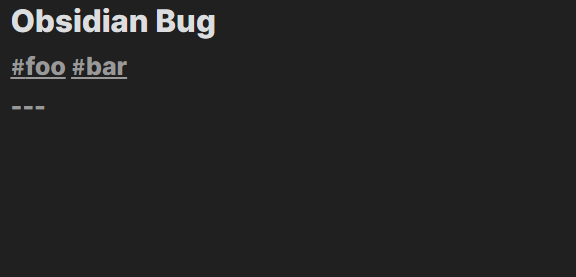 Expected result
A horizontal line under the tags.
Actual result
Sadly no line is shown.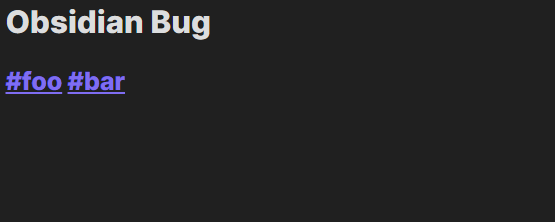 Environment
Operating system: Windows 10
---
Additional information
No CSS used!