Hello, I'm trying to work on PDF documents in Obsidian. When I installed the software a few weeks ago, I discovered to my delight that it was possible to highlight a PDF directly (after having embedded it in a note), and it would create a block reference attached to each highlight. But now it doesn't work anymore and I don't know what I did wrong…

When I highlight a paragraph in a PDF, there is a '====' added just before the PDF view (sometimes these 4 marks are indeed highlighted). It seems to highlight something in the PDF itself (there is a 'v' mark in front of "Highlight" in the menu when I select the text in the PDF again), but it shows nothing.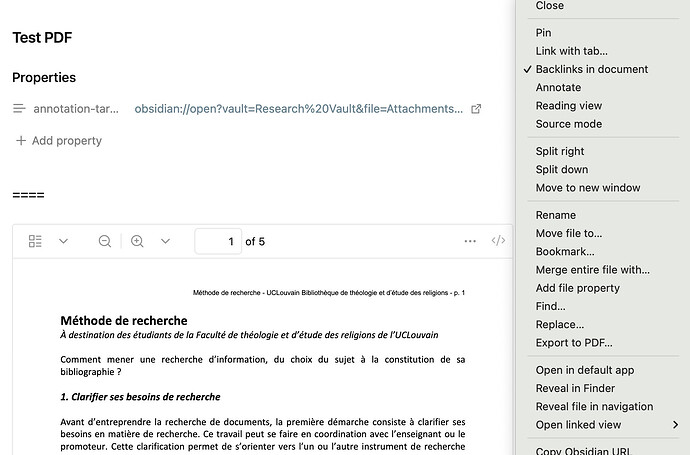 I added the plugin Annotator as I thought it was the right way to highlight PDF's (I already had Dataview and don't remember if I already had Annotator, it wasn't there at least this morning) - but it changes nothing.
Annotator opens a blank window when I click on "Annotate".
I also tried to uninstall and reinstall Obsidian (as adviced in the solution provided in another post), and I tested in the Sandbox Vault as well.
I tested with 3 differents PDF documents from scientific sources (two obviously generated with Word or a similar editor).
I also disabled all plugins excepted the ones required (Annotator and Dataview) and even disabled the whole community plugin function altogether (but of course it disables Annotator and Dataview).
Nothing is working on my mac (anymore? or maybe I dreamt the whole feature

). It's a macOS 12.6, and I'm using the last update of Obsidian if I'm right (1.4.16).
Finally I tested on Win 12 and it doesn't work either…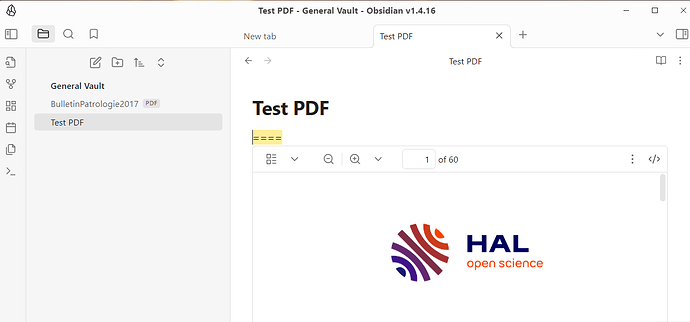 Thank you in advance for your help, this feature is/was really great…!