What I'm trying to do
I'm putting all my quotations into Obsidian and I figured dataview would be a good way as I could then put random ones about the place or search for them using tags etc.
the problem is
a) They look dire
c) I can't find a way of giving the different fields css selectors.
Things I have tried
Understanding dv.container but could make head nor tail of it.
I've tried creating my own css snippets using things I've found spelunking through the minimal and AnuPpuccin themes.
I've tried selecting by nth child etc. Nothing seems to work.
The only thing that helped was making some CSS myself but I quickly ran into problems when I wanted to style the fields differently.
@Craig had a few ideas in a post but I couldn't follow quite what was happening.
I've now been trying for four hours. I have gone from this: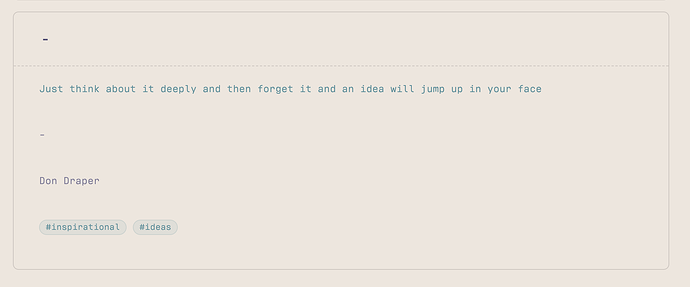 To this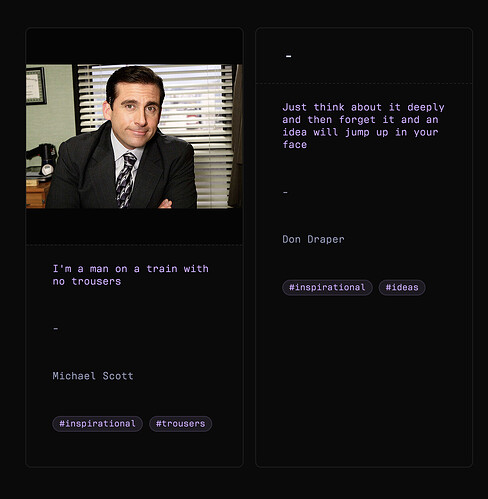 the difference is mainly that my system setting has changed from light to dark in the time I've been working on it.
Any help would be greatly appreciated.
I know nothing about js. I should probably mention that.
I have gone from this