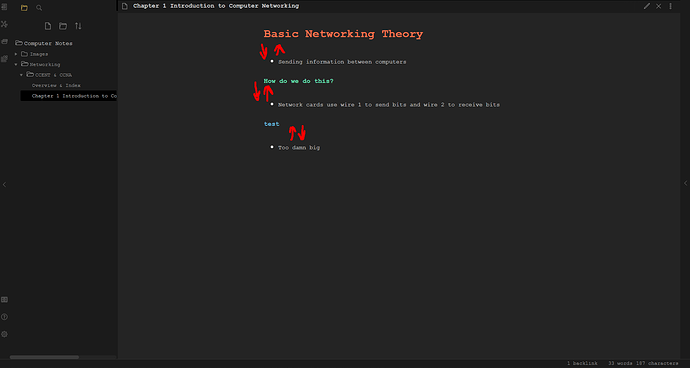 Things I have tried
I have tried digging through the CSS files of my theme I downloaded, changing attributes and trying to add some to see if it will work.
What I'm trying to do
I would like the spacing to be less in preview mode. I don't know much CSS, but I'm guessing there must be some attribute I don't know the name of that can fix it. Here is the CSS below for the headers.
Also for some reason the 6th header is the only one with markdown-preview in it, and I'm guessing I can use that to adjust the spacing in preview mode only for all of the headers.
.cm-header-1,
h1 {
  color: var(--accent-1);
}

.cm-header-2,
h2 {
  color: var(--accent-2);
}

.cm-header-3,
h3 {
  color: var(--accent-3);
}

.cm-header-4,
h4 {
  color: var(--accent-4);
}

.cm-header-5,
h5 {
  color: var(--accent-5);
}

.cm-header-6,
.markdown-preview-view h6 {
  color: var(--accent-6);
}