Things I have tried
I am running 0.15.9 on MacOS 12.5.1
I have associated templates with specific folder:

But when I try and create an entry I get the following error message: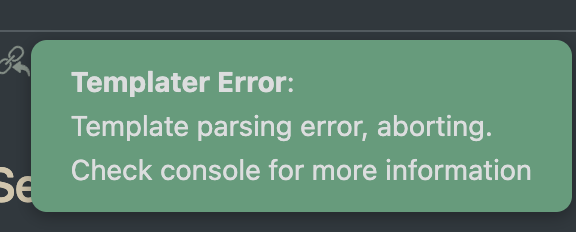 What I'm trying to do
I have relaunched Obsidian and I have disabled and re-enabled but the problem persists.
I have checked the Console but don't see any errors. Where should I be seeing the errors?
Thanks in advance.