Hello everyone.
I'm a newbie here and with Obsidian as app too. Noticed some weird behavior when using tags in italic or bold text. Screenshot below: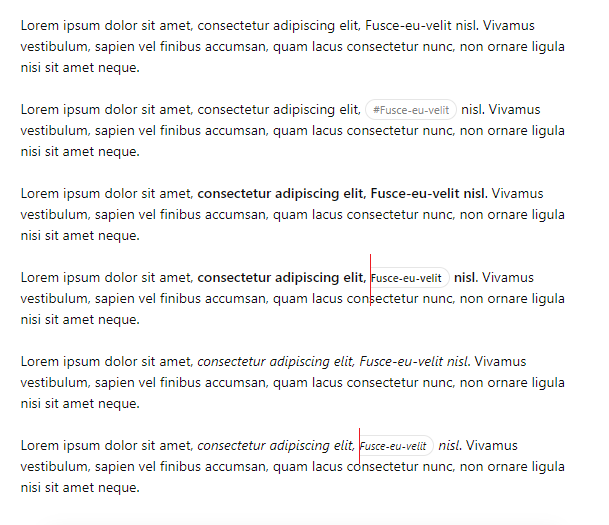 When they are in regular text, everything is OK. But if I use them inside italicized or bold text, they look like unexpectedly torn at red line, without hash sign and with broken border displayed. And what's more, that doesn't depend on what theme I use.
Is it intended behavior? How I can fix it, possibly with custom CSS? I tried by myself, but didn't succeed, CSS knowledge is too low.
Ideally, it should be displayed as regular/italic/bold text, but without any border, with hash sign and in other color.
Thank you.