Use case or problem
The formatting of lists and list items in live preview (in the old editor as well) looks sort of slobby, at least when you use a proportional font which I think is the logical scenario when you expect live preview readability. The problem is that Markdown defines a indention of 4 spaces for each list item level. With monospace font there is no problem, but with proportional font 4 spaces shrink in space significantly. This make it very hard to quickly get the structure of a multi-level list and makes a very uneasy impression. I suppose, this is also the reason why in standard preview mode the indention for each list item level is increased significantly, see comparision: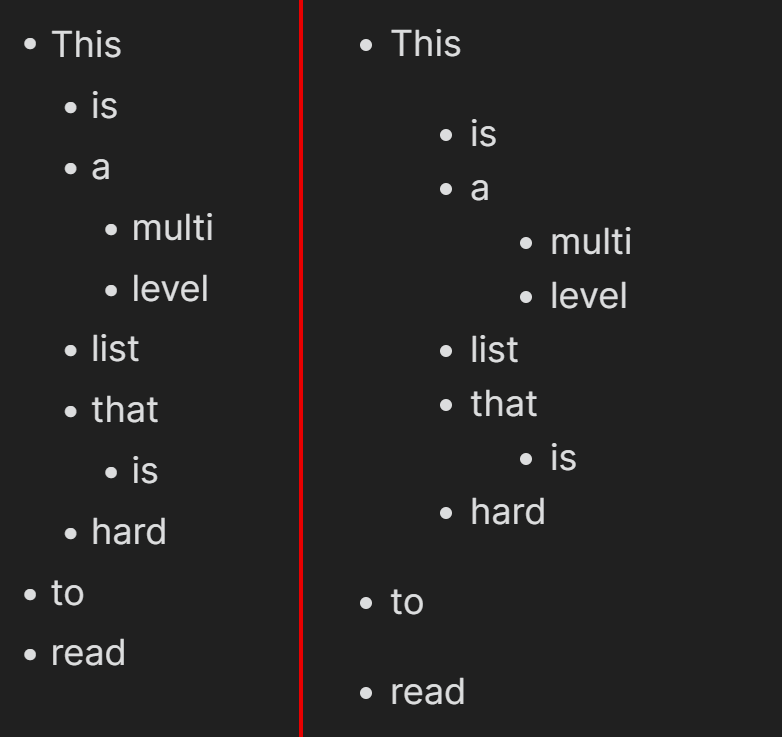 I know, that configuration has the option to increase the number of spaces, used for indention. This is not really a solution though, because 1st it breaks Markdown compliance and 2nd - more importantly - it breaks the live preview generation of bullet points instead of the list character from the 2nd level onwards: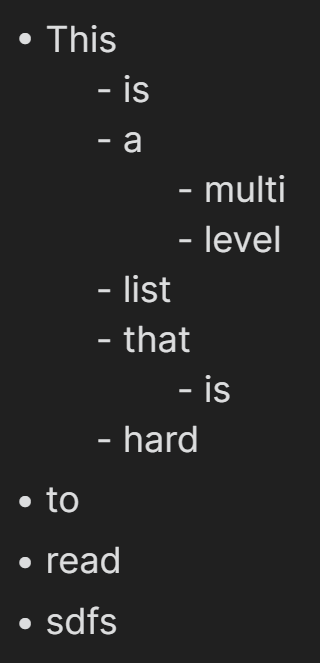 Proposed solution
The best solution would be to dynamically increase the indention of list item levels in live preview and draw indention lines for better orientation within a multi-level list.