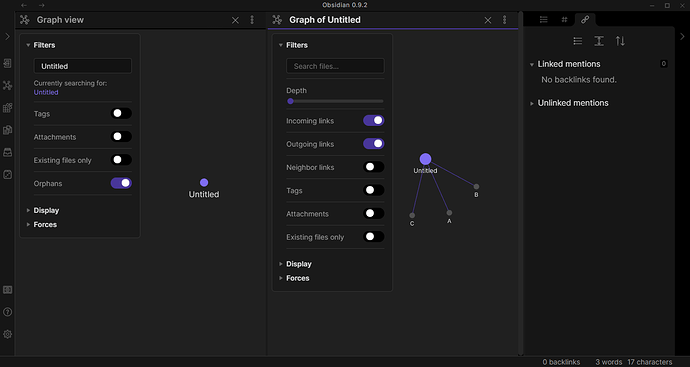 Currently, using the search filter makes unexisting files filtered out. As the picture above, I searched for "Untitled," and it has 3 unexisting files (look at the local graph in the right pane). But the unexisting files weren't showed (in the left pane), while the "existing files only" was toggled off.
For a workaround, I can use the local graph.
But I want to look a bulk of unexisting files in a folder (to manage my knowledge/project).
PS: if you find a bad explanation/bad English, please let me know.