Steps to reproduce
I added a bunch of notes back into a vault, because I decided to combine two vaults that I had separated
I wanted to look at the graph view and I messed with some setting in the graph view, lowering all of the settingws under forces by alot
half of my graph was now completely gone, only a handful of notes appearing with the rest being completely vanished
now it appears that, once reloading, more notes are there in the graph view but no matter what setting I turn it to they are all bunched up into one little square (note: no actual notes are dissapearing from my vault, just in the graph view)
Expected result
i expected my graph view to be affected by the settings I am doing, not static at one point
Actual result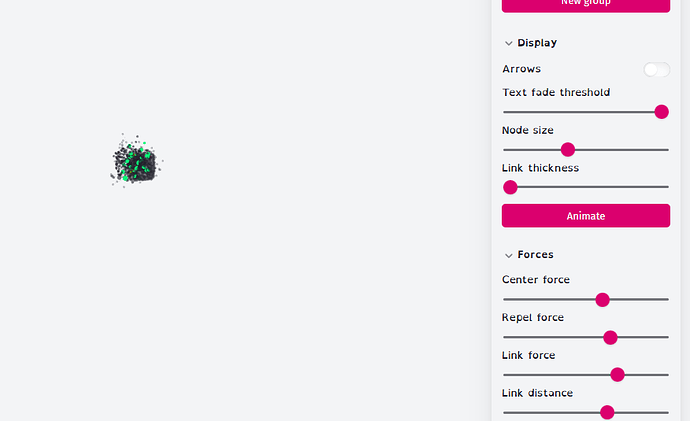 Screenshot is with my settings. As you can see I was fiddling around with them and nothing about the tiny ball changed. yes I zoomed in and out. still a tiny ball.
Environment
Operating system:
Windows 10
---
Additional information
I do have alot of notes so maybe something about my high amount of notes crashed the graph view. I am using the latest version of obsidian. This happens with or without my plugins.