Things I have tried
Made a link. Clicking on the link that I made.
What I'm trying to do
I want to make a link that takes me from a Obsidian note into a specific DeveonThink3 file that will be useful for that note.
How to get devonThink linked in as well as other apps on your computer was beautifully answered by Leah Ferguson on the Obsidian community.
In her reply to me she said that I directly use the link supplied by DevonThink3
Below is a photo of the right click copy file path in a popup list. I think this is what she is referring to.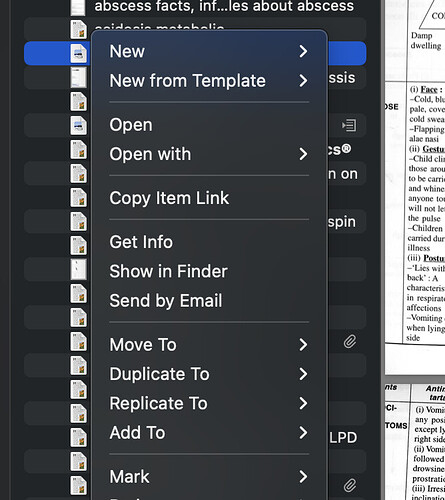 So, I copy the item link.
I think I give the link a name that is meaningful to me. (Flu protocol)
(Flu protocol)[x-devonthink-item://B7872EE7-D353-4104-92C3-95486DF58A85]
This link does not take me back to DevonThink3 as I am expecting it to do. Do I have the wrong expectations?