Steps to reproduce
In the editor settings, set "Show Frontmatter" off. Look at a any note with frontmatter.
Expected result
I expect to not see the frontmatter. However, the entire frontmatter is displayed. In the previous (1.0.3) version, the only thing displayed was the tags. I'm not sure why even that was displayed if frontmatter is turned off. What is expected behavior here?
Regardless, the display is different between 1.0.3 and 1.1.0.
Actual result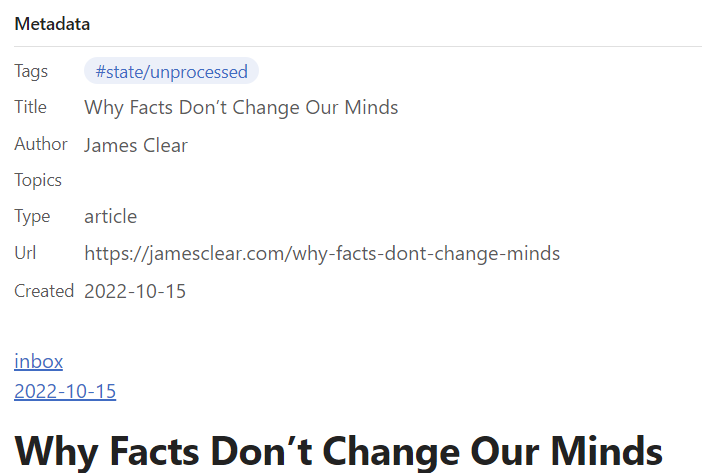 In the previous version, only the tags would be displayed.
Environment
I'm running 1.1.0 on Windows 11 (latest) with minimal theme (I tried the default theme and the display is the same).
---
Additional information