Hello,
I was trying to change the font for v0.15.6 to 'Inter' but it's not showing up under Settings > Appearance. I have tried the following things:
Updated my installer (it did pull up more fonts, but Inter still isn't available for me to select)
Ran Obsidian in Restricted/Safe mode
Restarting Obsidian a few times in Restricted mode and not in Restricted mode
Updated all community plugins
Tried switching to different themes and opening 'Settings > Appearance' to see if font will load
I only use the default theme. The font is installed, and I had downloaded it from Google fonts. I also tried other sites for Inter, but didn't seem to resolve the issue either.
Debug info:
SYSTEM INFO:
Obsidian version: v0.15.6
Installer version: v0.15.6
Operating system: Windows 10 Home 10.0.19044
Login status: not logged in
Insider build toggle: off
Live preview: off
Legacy editor: off
Base theme: dark
Community theme: none
Snippets enabled: 0
Safe mode: off
Plugins installed: 2
Plugins enabled: 2
1: Admonition
2: Advanced Tables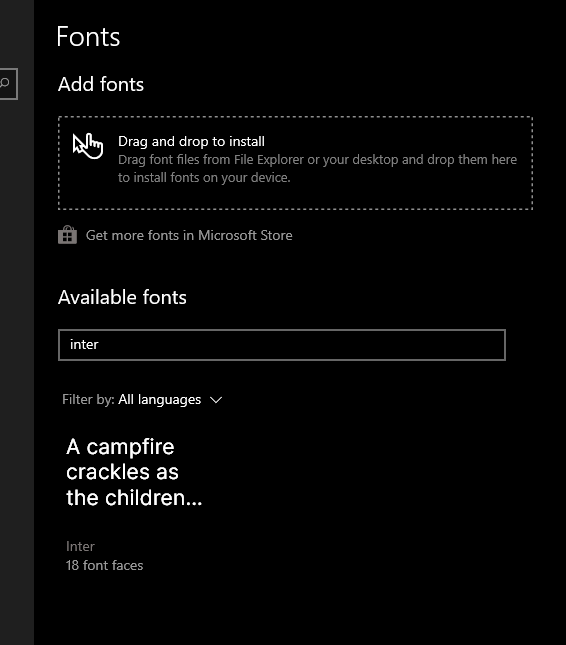 Anyone else encountering this issue?
Thanks!