I'm trying to create enumerated list and fold/unfold it in a preview
Issue. Folding indicators are drawn behind items' numbers, and they are unclickable. See the screenshot near numbers 1, 7, 10 and 11.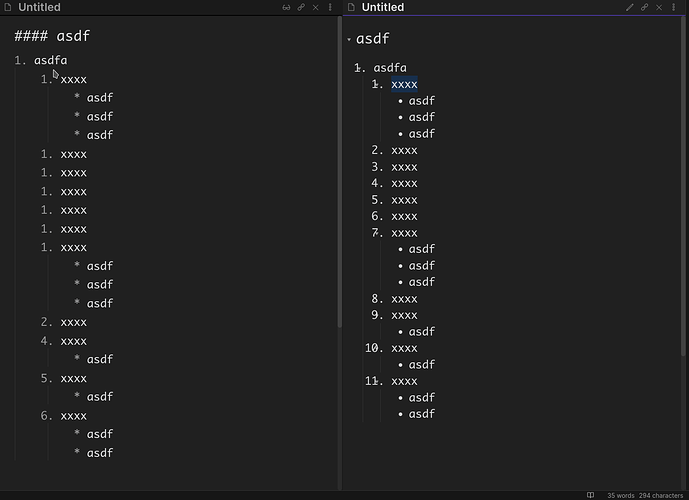 This issue appears in various themes. For example, in Panic mode theme it is slightly better: folding indicators are unclickable only for 2-digit indexes. (Screenshot below)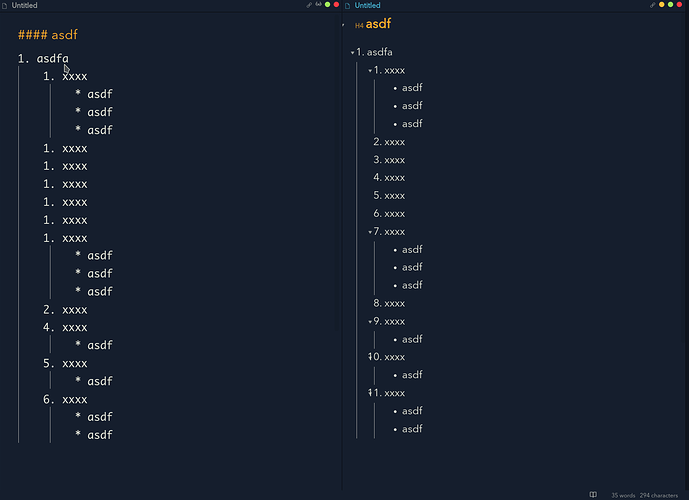 This happens in many themes, so I think it is related to Obsidian itself, and not a specific theme.
Any ideas how to fix this? version 0.15.9
P.S. A text input for reproduction
#### asdf
1. asdfa
    1. xxxx
	    * asdf 
	    * asdf  
	    * asdf  
    1. xxxx
    1. xxxx
    1. xxxx
    1. xxxx
    1. xxxx
    1. xxxx 
	    * asdf 
	    * asdf  
	    * asdf  
    2. xxxx  
    4. xxxx
	    * asdf  
    5. xxxx
	    * asdf  
    6. xxxx
	    * asdf  
	    * asdf