What I'm trying to do
The folder icon in the top menu was replaced with a page icon and I am unable to get the folder button back.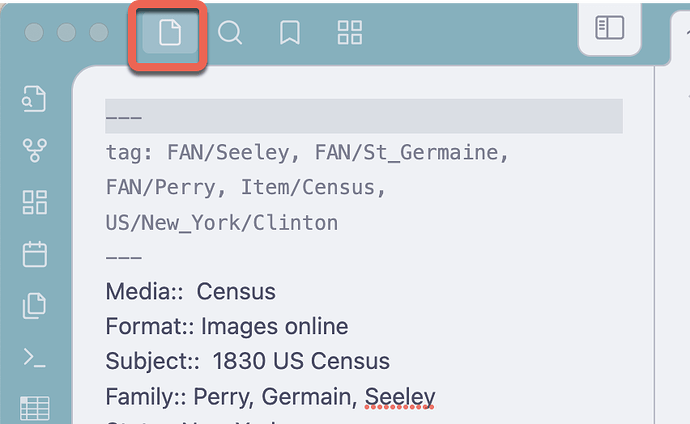 Things I have tried
In the current vault, I've tried different themes, and the icon/button is missing in other themes as well.
I have opened the sandbox, and the folder icon is there. I have also opened other test vaults, and that is fine as well.
I've tried closing and reopening Obsidian as well as rebooting my Mac.
HELP!