What I'm trying to do
Context: My daily note has a section that lists all incompleted tasks in Dataview, along with a section for high priority tasks where I manually drag a link to a task from the Dataview table.
The current behavior is the task showing up in two locations (high priority section and the Dataview table)
The desired behavior is for the Dataview to filter out a "high priority section" link once I drag it to that section, so that the same task doesn't show up in two spots on my daily note.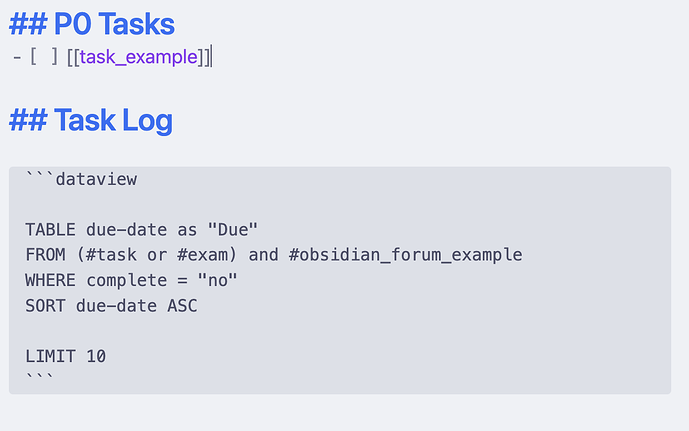 Things I have tried
I've tried using the answers to this discussion as reference, but the filters I've tried don't work.
I'd really appreciate any help!! Thanks!