What I'm trying to do
Im trying to only returns the files that have matching outlinks to the inlink of the file the query is in. Instead im getting all the files regardless of out-/inlinks that are in the specified path.
Things I have tried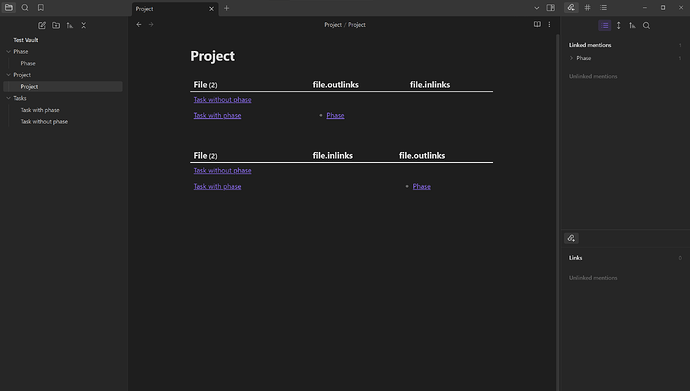 Bottom query contains the following:
TABLE file.inlinks, file.outlinks
FROM "Tasks"
WHERE contains(file.oulinks, this.file.inlinks)

Im expecting to get only "Task with phase" from the query but instead I get every file inside of the Tasks folder.
Concept
Im trying to have a query inside of a project that shows tasks that belong to phases linked to that project.