I have feature request that please allow folder selections currently when you click on folder its not selected that's why when you click new note button then note is created outside folders.
so on folder click it should be selected so that when new Note button is clicked it create note inside this folder, currently you have to right click and then select new note, which is long not good way.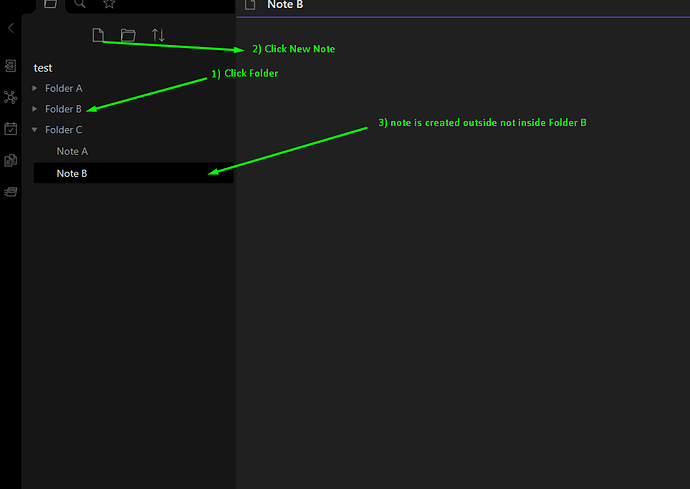 Another request i have that when new note is created in folder it should come up on top of the list of notes in that folder, currently when new note is created through right click then its appended it end of the list , so good luck with it if you have 50 notes in folder. so better new notes should appear on top of the list in folder.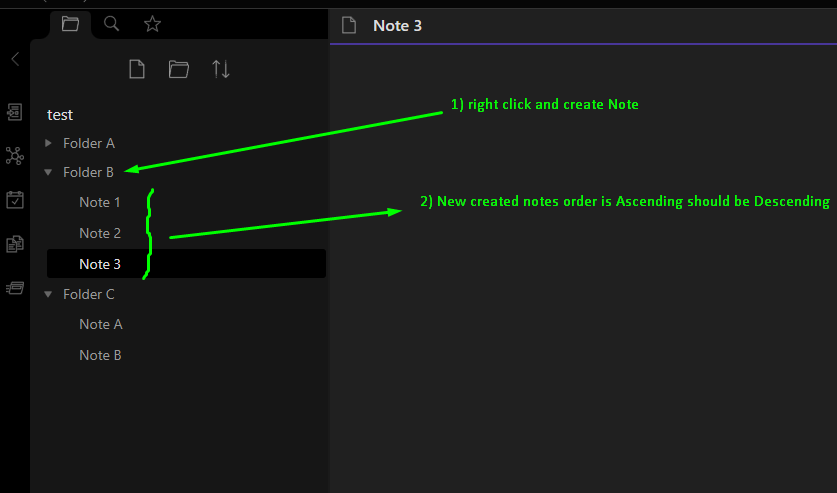 thanks