Platform
[ ] iOS
[x] Android
Obsidian Mobile version: v1.2.0 (50)
---
I understand that my use-case is a bit unusual so many Obsidian users won't even notice the fix.
I need to be able to have two vaults opened at the time. I could not find any way to do it, so I cloned Obsidian app using http://appcloner.app/ .
It works almost fine with one problem: as cloned app has to have a different package name, it changes from md.obsidian to md.obsidiao.
This leads to the problem everywhere where code depends on the package name.
Searching for Community packages stopped working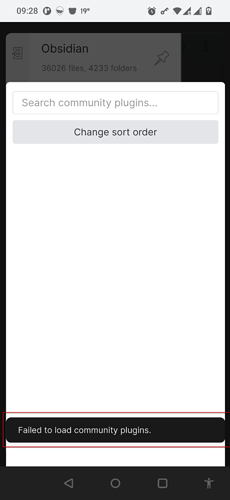 When I debugged why is that happening I found that it fetches the following url, which clearly doesn't exist
https://raw.githubusercontent.com/obsidianmd/obsidiao-releases/HEAD/community-plugin-deprecation.json
I don't see how to make it fixed without Obsidian developers' input.