Hey everybody, I am unable to load community themes and plugins.
The Issue
The moment I click community themes or plugins, I'm able to see a message such as "Failed to load …"
Reference Screenshot: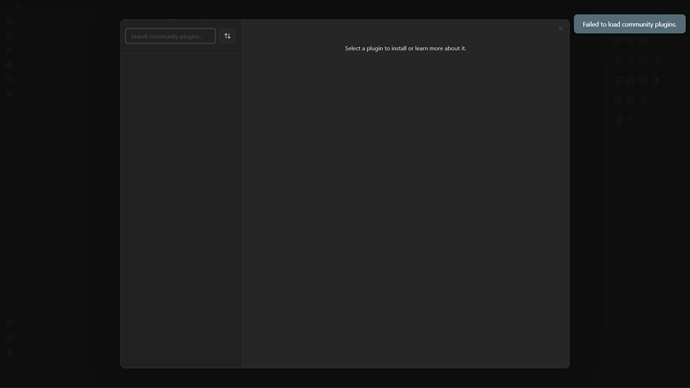 I am not using VPN or any proxy to access Obsidian.
Community plugins and themes were working perfectly and suddenly stopped working.
Environment Details
Current obsidian version: 0.15.9 (latest)
OS: Windows 11 (updates up-to date)
I have seen issues like this in the forum, but none of them work. I have tried deleting the app.json file inside the vault folder but that didn't help either. Please help. Thanks