SUMMARY: Extra padding now appearing at the top of the headers (H1, H2, etc) in insider build 1.3.7. I rolled back my version of Obsidian and the discrepancy went away. Just posting this as a bug in case it wasn't intentional.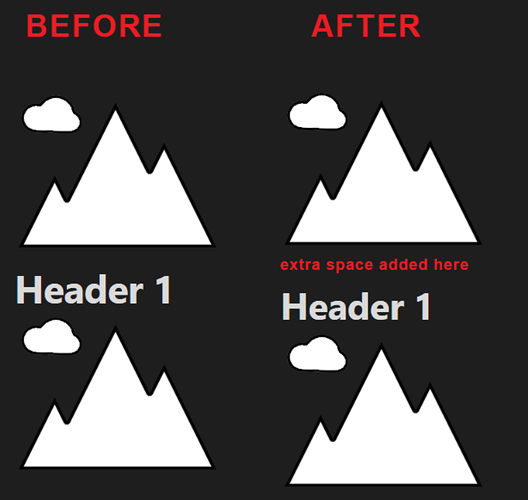 DESCRIPTION: If you have text or an image above a header, there is now a larger amount of space. Spacing below the header is still minimized. My personal preference is to have minimal spacing on top and bottom, like before. I can add a return if I need more spacing. Less spacing is nice for image alignment before a header, such as an image representing a line-break.
WORKAROUNDS: I'd be open to editing this padding myself in a CSS snippet, just not sure how to do that. Anyone know? I tried opening the console (CTRL + SHIFT + I) to find the name but no luck.