I'd like to be able to exclude backlink mentions for keywords in Unlinked mentions that are part of links in notes, from suggested backlink mentions in the Backlinks panel.
For example, in this panel, I have suggested backlinks for the keyword fandom: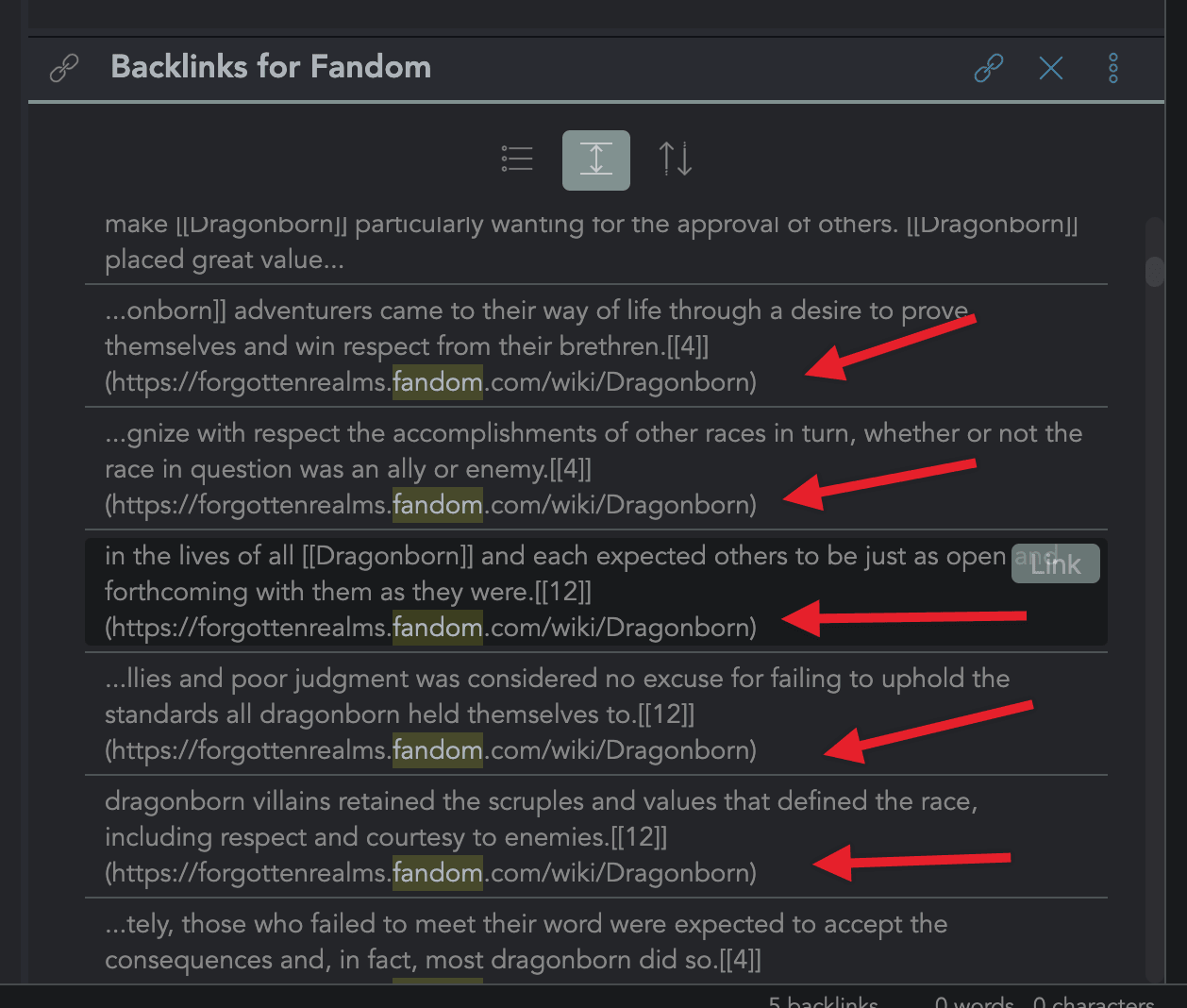 I have notes that link to a wiki for my Dungeons and Dragons game research. Although backlinks to keywords in the text of a note are very helpful, formatting keywords that actually form part of a URL in a link (in this case, these are Markdown links) breaks the relevant link.
In addition, suggesting these keywords that are parts of links just clutters the Backlinks panel.
If it's not feasible to just exclude these backlink mentions from the Unlinked mentions sections entirely (perhaps using a regex search to identify them

), perhaps it's possible to add a toggle to include or deselect them as needed?