I've got emojis in my page titles like this:
The emoji appears at the start of each note title:
Note 1
Note 2
Note 3
---
Instead of this, I'm looking for a way to display emojis like this: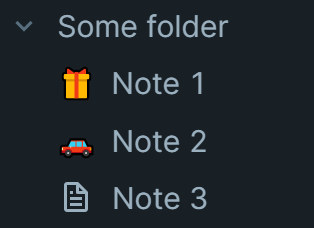 This is where the emojis act as the bullet "page icons" themselves, instead of the default "page with a folded corner" icon.
---
Is there any existing way to create this effect in Obsidian?
I was thinking there was a community plug-in available for this, or maybe a CSS snippet? I haven't had any luck so far through searching.
Thank you!