The issue:
Emoji in headings aren't displayed/included in PDF exports.
Steps to reproduce
Paste this into the Sandbox vault:
# whoa 😆🤨😝🥳😱🫨

## 🩴👘👠🧤⛑️

🐸🦁🐻‍❄️🐱🐟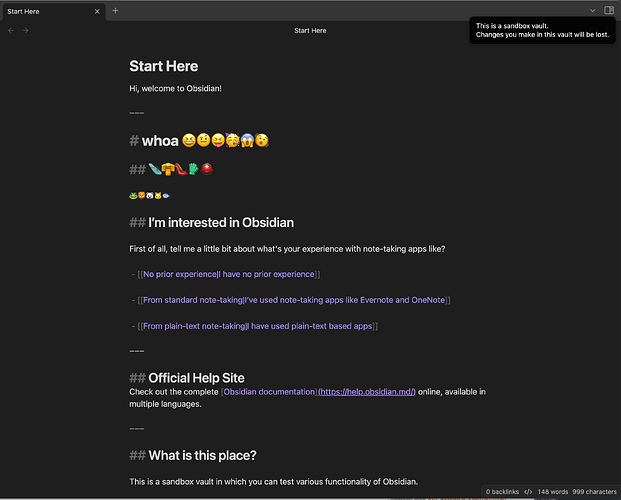 Export PDF
---
Expected result
Emoji is displayed in the PDF.
Actual result
Emoji in headings are missing on PDF export.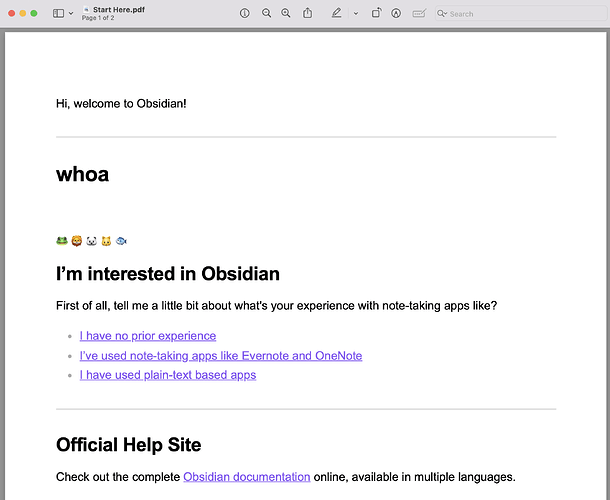 Environment
macOS Ventura 13.6 (22G120)
SYSTEM INFO:
	Obsidian version: v1.4.14
	Installer version: v1.4.14
	Operating system: Darwin Kernel Version 22.6.0: Fri Sep 15 13:41:28 PDT 2023; root:xnu-8796.141.3.700.8~1/RELEASE_ARM64_T6000 22.6.0
	Login status: logged in
	Catalyst license: supporter
	Insider build toggle: on
	Live preview: on
	Legacy editor: off
	Base theme: dark
	Community theme: none
	Snippets enabled: 0
	Restricted mode: off
	Plugins installed: 0
	Plugins enabled: 0

RECOMMENDATIONS:
	none

---
Additional information
I tried this using Windows 11 as well with the same result. Not a heavy emoji user, but it's unexpected emoji don't get passed to the PDF export.