What I'm trying to do
Trying to write notes without getting distracted and spammed by errors.
But (probably because I'm on a vpn), Obsidian keeps nagging it can't save the file I'm working on. Even though it does save the file eventually (I can see it synced in my phone).
How do I disable / hide these errors? I have almost 5 of them showing up at the same time, constantly.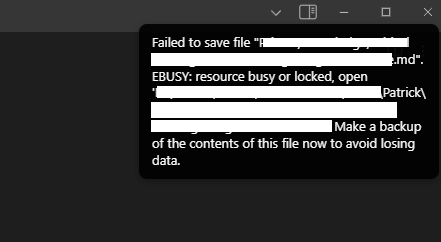 Things I have tried
None as I can't find a plugin or setting to get rid of this error notification.