Things I have tried
I'm using Blue Topaz theme and trying to make some edits. However, when I insert a blockquote I have two different sets of quotation mark icons. I did not make any changes to the blockquote other than the color of the quotation.
The strange thing is, the gray one is only visible in preview mode.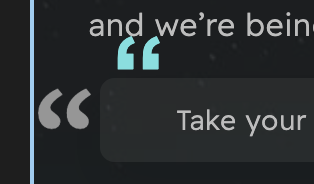 What I'm trying to do
Can anyone help me resolve this? I don't care which one stays as long as there is only one.
It's a conundrum fer-shur