I noticed that there is a duplicate Copy Obsidian URL link in the note menu (the three dots menu in the title bar).
Steps to reproduce
Disable all third party plugins, and reload Obsidian;
Click on the three dots menu in the note title.
Expected result
One Copy Obsidian URL link.
Actual result
Two Copy Obsidian URL links, like this: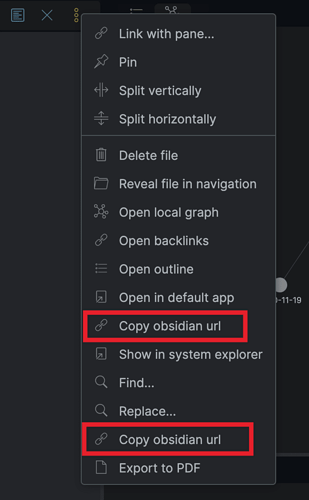 Environment
Operating system: macOS 11.0.1
---
Additional information
This isn't a functional blocker, just a note about a UI issue.