Dragonglass Launcher is made for people who sometimes need to just add some text to a specific file and be done with it.
I wrote this tiny software with AutohotKey as a companion to Obsidian (thus the name). With just one customizable keystroke you can display your vault folder and subfolders, select a file and then type or paste some text, press ctrl+s and you're done.
There are 2 ways of displaying a folder: Dagger and Arrow
Dagger
It has an editable text content and 4 buttons for loading specific folders (pardon my French: it's all written in my mother language).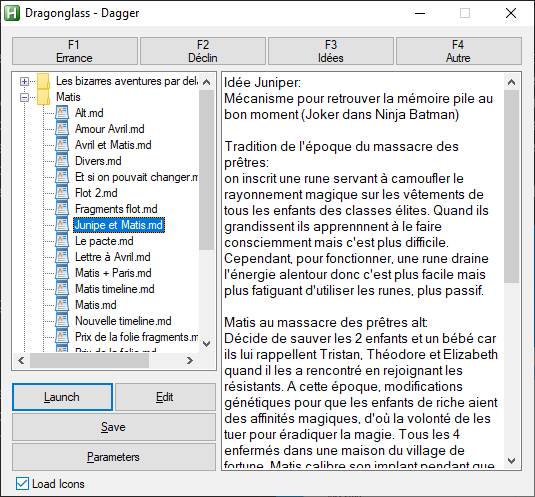 Arrow
Simple contextual menu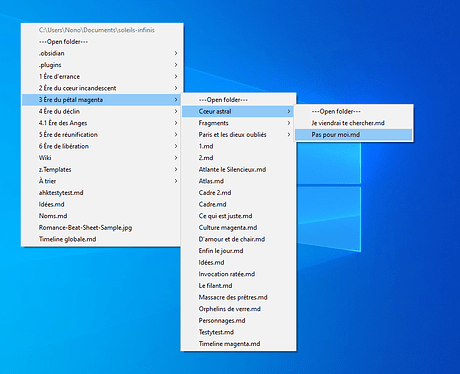 It is easily customizable. If you're interested, you can just get it from my github. I'm open to any questions and suggestions. I hope some of you find a use for it!