I have disabled all Community Plugins and still happens
Version 1.28
When I drag a Note that has a numbered list into the Canvas the following occurs:
Actual note: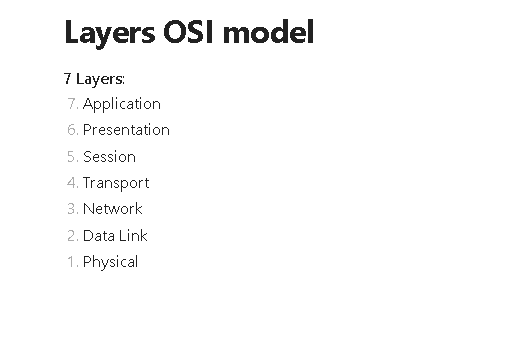 7 Layers:
7. Application
6. Presentation
5. Session
4. Transport
3. Network
2. Data Link
Physical
How the note looks inside of Canvas: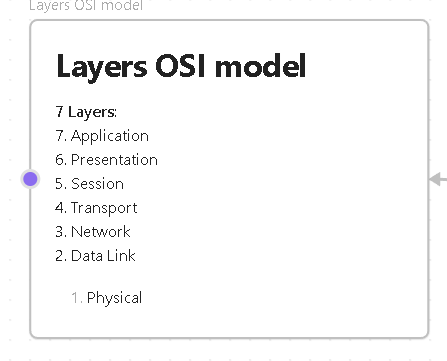 If I add a newline between the first line and the start of the list the following happens: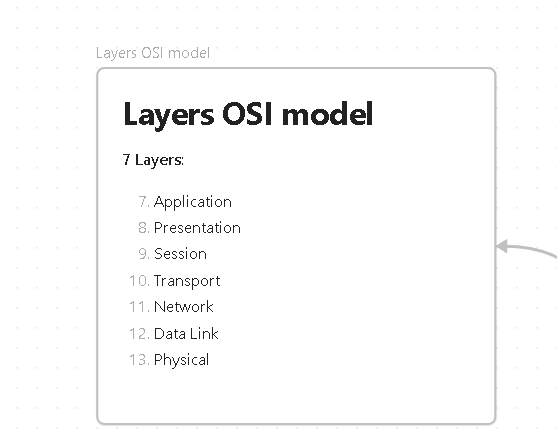 But this seems to be only visual since the actual note is still numbered from 7 to 1: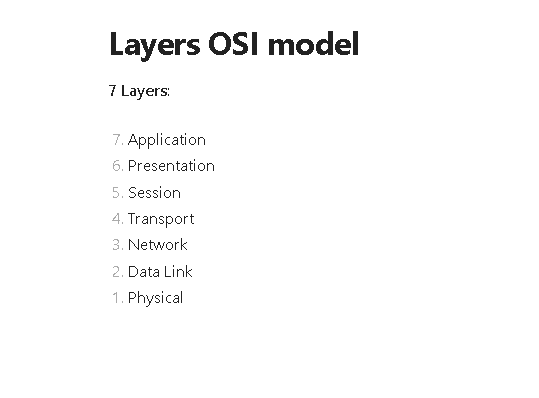 Sorry for not following the correct way of doing this post. I just wanted to get it out.