LIST " | <small>*Modified: "+file.mtime+"*</small> 
| <small>Created: "+file.ctime+"</small>"  
FROM ""
WHERE file.name != this.file.name
SORT file.ctime DESC LIMIT 15

This gives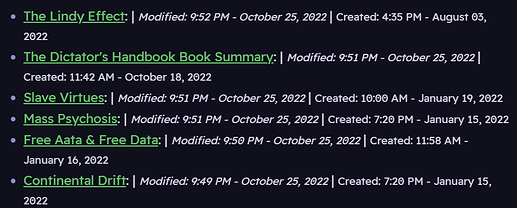 Now, for a "Weekly Note", I want to fetch all notes from Last Wednesday till Today.
eg: If I am writing a weekly note on 25th October Tuesday, it should display all the files created from Last Wednesday ( 19th October, Wednesday ) till today.
I tried
TABLE file.ctime AS "Date"
WHERE file.name != this.file.name 
AND file.ctime >= date(today) - dur(7 day)
SORT file.ctime ASC LIMIT 100

It fetches last 7 days, but I want files from last Wednesday only.
Please help