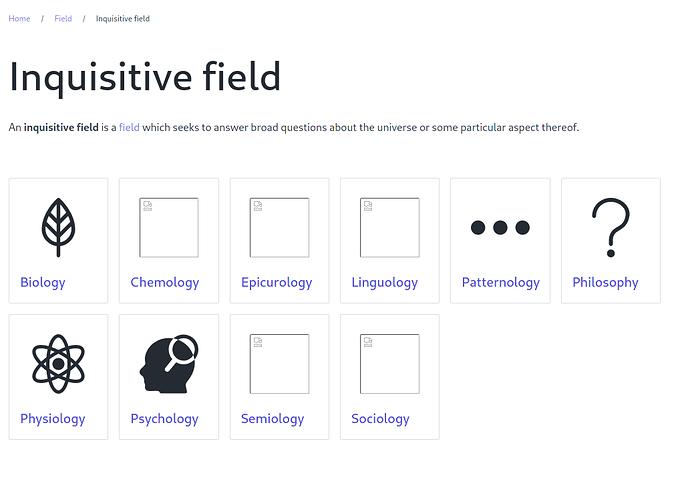 This is a screenshot from a duct tape and bubblegum KM solution I built for myself using a flatfile content management system. The cards are populated dynamically by the CMS are are hyperlinks to subpages, which each have a similar layout.
Combined with the breadcrumb up top, they made it very quick and pleasurable to drill down through deep hierarchies, including straight through empty notes.
It would be cool if Obsidian also offered this. Bonus points if the cards can be multiselected and clicked and dragged between other panes and the sidebar to move notes around, or have batch operations applied.