I would like to disable this notification bubble: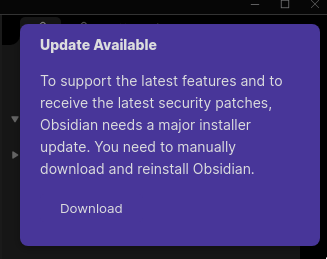 As I'm using my system package manager to install obsidian I have no need of a separate update checker, and this notification is annoying to clear every startup.
I've tried turning off 'Automatic updates' in Settings → About, yet the issue persists.
Any suggestions?