While trying to figure out some CSS stuff, I put a couple lines in the "element.style" part of the CSS inspector. In the past, I'm pretty sure those have been cleared out when restarting Obsidian. But I've got a couple that just won't go away. Anyone know how to clear them?
Things I have tried
restarting Obsidian
rebooting, then restarting Obsidian
closing all instances of Obsidian on my various devices, just restarting on one device
reloading (cmd R) in the Dev Tools window
manually deleting the entries in the element.style area (they just come back)
looking at the Changes panel in Dev Tools (nothing there)
Googling to find out where these changes are stored in Dev Tools (no luck there)
What I'm trying to do
I have managed to override/negate the entries via a CSS snippet, but I would really like to figure out how to make them go away permanently. I've put a screenshot below - it's those two lines in element.style (they're struck out because I overrode them in a CSS snippet file). Is this like a "reinstall Obsidian" level thing? I hope not!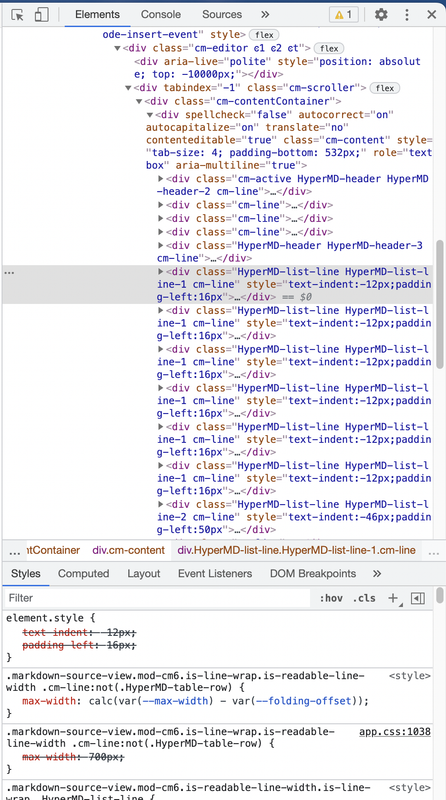 I'm on Mac, and I use iCloud for my vault, if that's relevant.