What I'm trying to do
I am trying to figure out an error. I have this debugger thing on (I am not even sure how I did it). How do I fix the " this.killLastAction && (this.killLastAction(new Error("File system operation timed out.")),"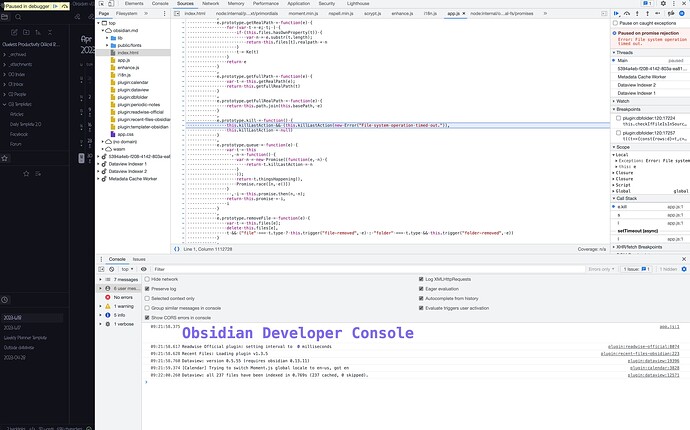 Things I have tried
Removing apps, moving sync folder from iCloud on all of my devices.