Things I have tried
Sorting both by DESC and ASC
Double-checked the dates in Finder
I want a simple list. I also tried making it a table view with creation date as a column.
table file.cdate AS "Created time" 
FROM "Life"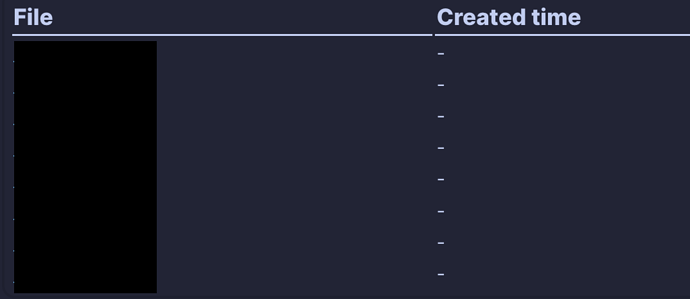 As you can see, there's no data in that column.
What I'm trying to do
Sort my list of files in a folder by creation date.


This is the order they are presented in the live view in Obsidian. They look to be sorted by filename rather than date.

list FROM "Life"
sort file.cdate ASC