Things I have tried
various code, research
What I'm trying to do
I'm trying to sort a 3 column table, but the column isn't sorting. Here is my code:
TABLE WITHOUT ID Phrase, Source, Topic
WHERE Type="Turns of Phrase"
SORT Topic DESC

Additionally, there is a "(1)" after my phrase column. What is that indicating?
here's a screenshot of the whole page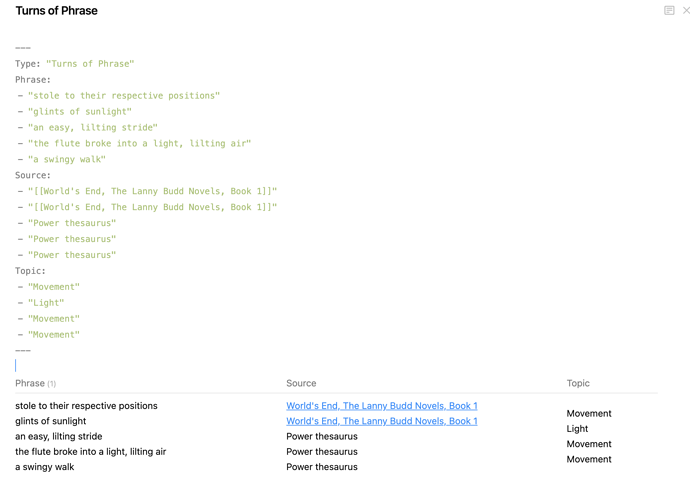 Maybe there's a better way to create a catalog of terms and phrases. Open to ideas.