Things I have tried
I see there is documentation for the dataview plugin but I need some help getting started.
What I'm trying to do
I am trying to create a 4 column table with header rows and columns.
Here is the screenshot below: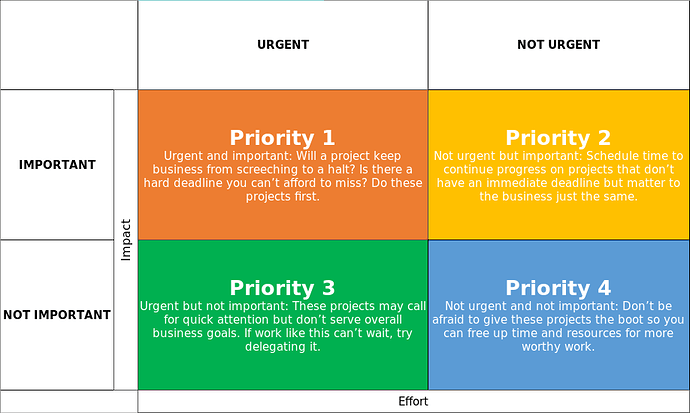 I want to create this data view and then populate each "Priority X" column with notes that I tag by those Priorities. This I know how to do myself, but I do not know how to structure the table in this way and was wondering if I can get some help to get me started. I can do without the "Impact/Effort" Columns, or figure out a way to add them without adding more complexity to the table view.