I am trying to build a simple dataview query based on the newly released properties.
Here is my frontmatter: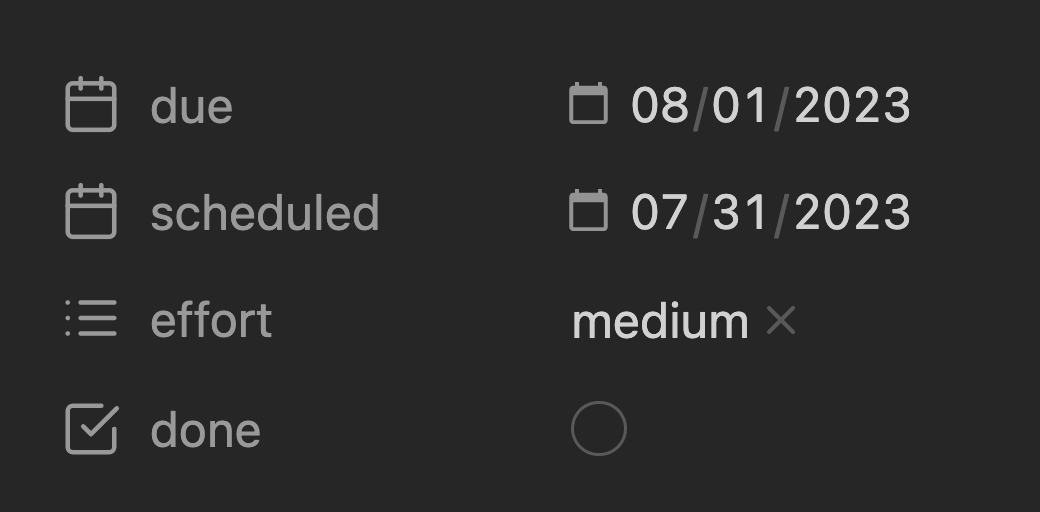 due and scheduled are dates, effort is a list and done is a checkbox type.
How can I list the notes with done unchecked?
This is what I tried, and it doesn't work:
LIST
FROM "Tasks"
WHERE done = null

Tasks is the folder where these notes are placed.